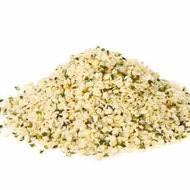 55% Non-GMO Hemp Protein

Attributes:

Contains all 9 essential amino acids
Vegan hemp protein powder is a clean-label ingredient

Easily digested
Pure hemp protein powder is a natural source of fiber

Naturally occurring Omega-3s and Omega-6s
Source of healthy unsaturated fats

Benefits of Non-GMO Protein Powder:

Clean, mild, easily masked flavor profile
Neutral tan color - easily colored
Ideal for RTM blends, and texture-free formulas

AdvantaHemp™

Though a member of the cannabis family, hemp protein contains no THC. Hemp protein is rich in micronutrients like fiber, iron, and magnesium, and is an excellent source of beneficial plant-derived Omegas 3 & 6 - making for an ideal addition to formulas designed for women!




AdvantaHemp™ has a pleasant nutty flavor, is easy to mix into a solution, and behaves much like pea & soy protein in the formulation.




Hemp protein is a fast-growing market, request a sample today!









Did You Know?

Hemp is thought to be the first domestically-cultivated plant, with evidence of hemp fabric dating to 8,000 years ago found in Turkey.*
Henry Ford, founder of the Ford Motor Company, created a plastic car in 1941 which ran on hemp and other plant-based fuels, and whose fenders were made of hemp and other materials. Ford had a plan to "grow automobiles from the soil".*
Refusing to grow hemp in America during the 17th and 18th centuries was against the law. You could be jailed in Virginia for refusing to grow hemp from 1763 to 1769.**

*https://nationalhempassociation.org/facts-statistics-hemp/

**https://listverse.com/2009/04/15/15-fascinating-facts-about-hemp/