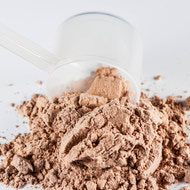 Protein Powders
All of our protein powders are plant-based, sourced from bean protein, pea protein, rice protein, and more. All come in protein powder forms and some also serve as meat analogs or meat replacements. View the list below or visit our contact page to request samples or see how we can do business!
Plant-Based Proteins and Protein Alternatives
Financial experts are predicting serious growth in the plant-based industry - more than we've already seen. Dairy alternatives and protein alternatives are winning over the hearts and stomachs of consumers. We can help your business ride the wave. Along with our non GMO, clean-label protein powders, see our fibers and prebiotics, alternative sweeteners, and cold-pressed oils.